Who We Are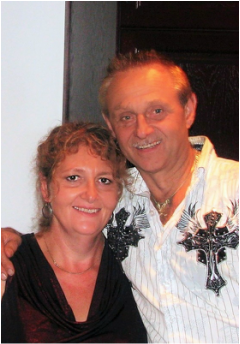 Hi! I'm John. I live in Camrose and have been serving this community and the surrounding areas since 1977. I worked for UFA full-time for 23 years, originally hired to do mechanic work, serving 34 branches across Alberta. My position changed to include selling lawn and garden equipment, working in the yard and working sales in customer service. At the same time, I worked a second shift after hours to build my own business, but more importantly to help pay the bills, being the pay wasn't all that great back then. In 2000, I decided to go it alone, and here I am owner of JD's Small Engine Sales and Service.

Hi I'm Joanna :) I've been with John and JD's since 2011, and I love it! I hail from Edmonton, originally, and was a writing teacher there. Then I met John and the rest was history! I'm a Jane of all trades and most often in the morning, you'll find me doing marketing and admin work with my bottomless cup of coffee. I'm also the equipment detailer, so that the babies' pictures can be taken and then put up for sale. In the spring, when it's busy, it's not uncommon for me to be getting grease under my fingernails and servicing push mowers. I've torn down a tractor or two as well when required.
​We base our business out of our home in downtown Camrose. We have a good selection of pre-owned John Deere tractors; new, used and rebuilt engines; tillers, mowers, generators and more. Do you need parts for that older machine? We have over 80 wrecking tractors for parts, so we might just have what you need. We can also get new parts for you, too. Just give us a call and we can discuss what you need.
​​Customers are our lifeline, and we treat each one like they're family. Customer service seems like a thing of the past, but not here at JD's! Honesty, integrity, professionalism, and most of all good old fashioned customer service, are central in all that we do here. Plus, the coffee's always on, so give us a call and then come on by for some conversation and we'll see how we can help you out!
---
Enjoy the following slideshow, which shows a bit of who we are at JD's Small Engine Sales and Service!